Caseys Cupcakes Opens Fourth Location at Woodbury Town Center in Irvine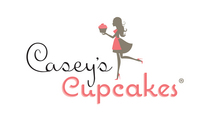 Casey's Cupcakes will open its fourth location at 6258 Irvine Boulevard at the Woodbury Town Center in Irvine, Calif. on May 5. Local residents can expect delectable cupcakes and desserts at the beautifully designed boutique with bright splashes of pink, elegant black accents and inspirations of a classic Parisian café with a glamorous Hollywood twist. Casey's Cupcakes will be serving 16 signature cupcake flavors, including Vivacious Vanilla, Rockin' Red Velvet, and Marvelous Milk Chocolate, and will feature a special flavor every month. Gluten-free and sugar-free options are also available. Founder Casey Reinhardt is the winner of Food Network's "Cupcake Wars" and OC Weekly's Best of 2011 Reader's Choice award for Best Cupcake. "We are thrilled Casey's Cupcakes is opening in Irvine. The Woodbury Town Center is a great place for fun, family and shopping," says Reinhardt. "I am excited and honored to become a part of the thriving Irvine business community."
In honor of the Irvine opening, Casey's Cupcakes will host a grand opening celebration from 3-5 p.m. that will commence with a special ribbon cutting ceremony. Reinhardt will be joined by her parents, Duane and Kelly Roberts, who have helped create the Casey's Cupcakes empire, and other distinguished members of the Irvine community. Following the ceremony, patrons can enjoy a live DJ, balloon artist, special giveaways, and sweet prizes. The first 50 people to purchase cupcakes will receive a pink lunch tote bearing the Casey's Cupcakes logo. In addition, attendees of the event who sign up for Casey's Cupcakes newsletter will be entered into a drawing for a chance to win a Casey's Cupcake logo t-shirt and a six-pack box of cupcakes. Reinhardt will also be available for photos and autographs during the event.
During opening week, Casey's Cupcakes will have special offers, such as a free cup of coffee every day for a week with the purchase of a Casey's travel mug.
Reinhardt started baking with her great-grandmother at age four and used her passion for baking and creating innovative cupcake recipes to open Casey's Cupcakes in 2009. At age 25, she has opened four Casey's Cupcakes retail locations in Southern California (Fashion Island, Newport Beach; Laguna Beach; The Historic Mission Inn, Riverside; and Woodbury Town Center, Irvine) and also sells her cupcakes at Bloomingdale's locations in Newport Beach, Century City, and Santa Monica, California.
In addition to Reinhardt's love for baking she is dedicated to helping the community. A portion of the proceeds from this event will benefit the C.A.S.E.Y. Foundation (Children's Alliance for the Success and Education of Youth in need).
All are welcome to attend the grand opening event. Parking is available at Woodbury Town Center. For more information on the Irvine location opening and Casey's Cupcakes, visit www.caseyscupcake.com.
Casey's Cupcakes Locations:
The Historic Mission Inn, Riverside
3649 Mission Inn Avenue, Riverside, CA 92501
Phone: 951- 328-6908
Fashion Island, Newport Beach
1041 Newport Center Drive, Newport Beach, CA 92660
Phone: 949-706-2525
Laguna Beach
303 Broadway Street at Ocean Avenue, Laguna Beach, CA 92651
Phone: 949-715-8245
Woodbury Town Center, Irvine
6258 Irvine Blvd., Irvine, CA 92620
Phone: 949-333-2228
Related Articles:
---