Richard Giorlas Cardio Barre, Hollywoods Best Kept Secret, Reshapes La Jolla With Franchise Opening This Summer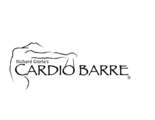 WHO:
Individuals over the age of 14 who want to burn fat and build lean muscles while transforming the body into a dancer's body. Gym rats are welcome but no previous exercise or dance experience is necessary.
WHAT:
Created by Dancer Choreographer Richard Giorla, this distinctive, high energy with no impact exercise class combines barre work and light weights. Essential to the workout are toning and resistance exercises for the buttocks, legs, torso and arms to sculpt muscles and elongate the appearance of your body through continual fat burning motion. Cardio Barre® is a workout studio where exercisers lose up to 5 percent body fat in 8 weeks' time. From the owner's personal experience, in just one hour you can tone at the barre with weights and cardio through a fun but intense workout where you lose weight and tone up quickly. No kicking, no punching, no jumping up and down, just exercises that lengthen and strengthen your muscles.
Cardio Barre® La Jolla offers three levels: Intro, Beginner and Advanced.
WHEN:
Grand Opening Event: August 4, 2012 at 11 a.m.
WHERE:
Cardio Barre®
7580 Fay Avenue, # 107
La Jolla, CA 92037
858-454-1954
[email protected]
http://cardiobarre.com
HOURS:
Monday through Saturday (8:30 a.m., 9:30 a.m. and 10:30 a.m.)
Monday through Friday, Evening Classes (5:30 p.m. and 6:30 p.m.)
Sunday (9:30 a.m. and 10:30 a.m.)
WHY:
Cardio Barre® is results driven designed to reshape one's body through an intense health program without putting any stress on your body. Exercisers can get in shape, improve their posture and enjoy themselves in a time efficient manner.
OWNER:
Christiana Jebran is a Cardio Barre® success story! In August 2011, Jebran gave herself the December 1st goal to see improvement if she attended an exercise class four times a week. She lost 6 sizes! Women and men (over the age of 14) can get in shape through a fun and effective work out designed to shape, tone and define your body.
Related Articles:
---