Steel Companies to Build New Plant in Guanajuato, Mexico to Supply the Japanese, North American and European Automakers and Auto Parts Manufacturers in Mexico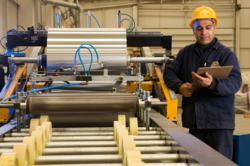 The plant will have the capacity to produce some 24,000 tons of steel parts annually. The plant will supply the growing automotive industry in Mexico, where Japanese automakers, such as Nissan Motor Co and Honda Motor Co, have made large investments in recent years and ramped up production.
"Nippon Steel, Sumitomo Pipe & Tube, Sumitomo Corporation, and Metal One have long discussed entry into the Mexican market with a view to capturing demand for automotive steel pipes/tubes in this country," Nippon Steel said in a statement on Tuesday.
"The joint-venture company is scheduled to begin production in June 2013 and will supply products to Japanese, North American and European automakers and auto parts manufacturers in Mexico," Nippon Steel said.
The plant will supply parts to General Motors, which has a plant in Silao, Ford Motor Co and Germany's Volkswagen.
"Approximately 2.6 million four-wheeled automobiles were produced in Mexico in 2011.
"Automobile production in Mexico is expected to increase substantially in the future as a result of new entry into the Mexican market and the increase in production capacity of Japanese automakers.
"This increase in automobile production is expected to lead to a rapid expansion of demand for middle- to high-grade steel pipes/tubes in which Nippon Steel and Sumitomo Pipe & Tube have competitive strength," Nippon Steel said.
Nippon Steel will have a 55 per cent stake in the joint venture, while its partners will control the remainder of the stock.
Metal One, a unit of the Mitsubishi Group, announced plans last month to build a sheet-steel plant in Atitalaquia, a city in the central Mexican state of Hidalgo.
The steel plant in Guanajuato will manufacture pipes to be used mainly in automobile exhaust, fuel and steering systems, as well as some parts for motorcycles.
Nippon Steel, the world's fourth-largest steel maker by volume, plans to import raw materials from Japan and the United States for the plant.
Mexico Automotive Industry
Whether its truck manufacturing and stamped metal parts, to seat belts and sound speakers; from carbon fiber body kits, to trailer chassis and electronic sensors – Mexico companies make them all to the exacting specifications needed by today's auto industry. With wages that are 50-80% below the U.S., and a workforce that understands QS-9000 quality needs, Mexico can keep the automotive business accelerating.
About Co-Production International
Co-Production International is strategically headquartered in San Diego, CA and is the premiere Administrative Services Provider of the IMMEX (Shelter) Program in Baja California, Mexico.

We handle the complete set-up of your Mexico manufacturing operation and manage the day-to-day administrative duties allowing you to control and focus 100% on manufacturing.
To learn more of how to Increase your bottom-line profits and ensure your competitive advantage through one of the most cost effective labor markets in the world, go to http://www.co-production.net or call us at (877) 230 7989.
Related Articles:
---